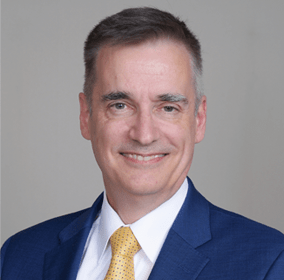 Wayne, a former helicopter pilot and recruit drill instructor for the Royal Canadian Air Force, began his professional career designing car body structures for People Mover Systems. He moved to GE Transportation Systems (now owned by Wabtec) designing freight locomotives in Erie Pennsylvania. He led the electro-mechanical controls group as well as the platform engineering center-of-excellence (COE) before moving into a Six Sigma quality role as a Master Black Belt.
Wayne joined Union Pacific railroad leading their Six Sigma quality program and formed their fuel conservation group which he led for fifteen years. He created a locomotive engineer reward program called Fuel Masters which improved fuel efficiency by over 10% within a three year period saving over a billion dollars in fuel expense. He led the research of many different fuel saving technologies and set up a 50-foot subsonic wind tunnel for aerodynamic research on freight cars and locomotives.
Since retiring Wayne has been an independent consultant specializing in reducing greenhouse gas emissions within the rail transportation and trucking sector as well as safety and operational analytics. He is a member of multiple rail industry committees including LMOA and ASLRRA where he has published and presented various papers on railroad fuel efficiency.
He holds five patents, mostly in the rail aerodynamics space. He received a Bachelor of Science degree in Mechanical Engineering from Brigham Young University and an MBA from the University of Nebraska Omaha.