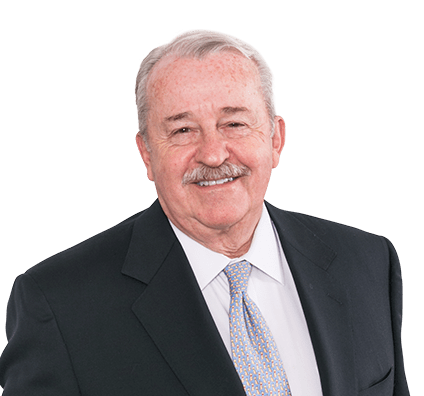 Founder, Hoecker Energy Law & Policy PLLC, former Chair of the Federal Energy Regulatory Commission
A nationally recognized energy advisor, Jim primarily concentrates his practice on emerging markets in the wholesale electric and natural gas areas.
Inside and outside government, Jim has focused his representations on electric utilities, utility investors, transmission companies, and gas and oil pipelines on issues of infrastructure development and rate regulation, demand response and environmental law. He is also the founder and principal of Hoecker Energy Law & Policy PLLC, where he serves as outside counsel to WIRES, a national business alliance of companies advocating investment in electric transmission, including transmission-dependent wind and solar energy firms as well as transmission developers. He has advised foreign countries and utilities on energy industry reconstructing and has served as an expert witness throughout the United States and Canada. He has given testimony before committees of Congress and administrative tribunals.
Jim's significant work on behalf of clients in the energy industry has included:
Representing a national nonprofit trade association comprising transmission providers and customers, before the Federal Energy Regulatory Commission (FERC), the U.S. Department of Energy and Congress in contested and generic rulemaking matters, policy making and legislation.
Representing a Canadian independent system operator in structuring an Order No. 888-compliant tariff for export of electric power into the U.S. wholesale power market.
Advising an independent transmission developer seeking transmission rate incentives and rate-based treatment under the Federal Power Act for new electric transmission facilities
Advising a developer of green-field transmission in New Mexico.
Prior to rejoining private practice, Jim was FERC chairman from 1997 to 2001. During the nearly eight years he served as FERC chairman and, before that, FERC commissioner, he was responsible for instituting regional transmission organizations to administer the wholesale electric power system and streamlining regulatory processes. In the 1980s, Jim was assistant general counsel for gas and oil litigation at FERC, as well as assistant general counsel for rulemaking and legislative analysis.